Cooperation with Thailand Space Organizations Continues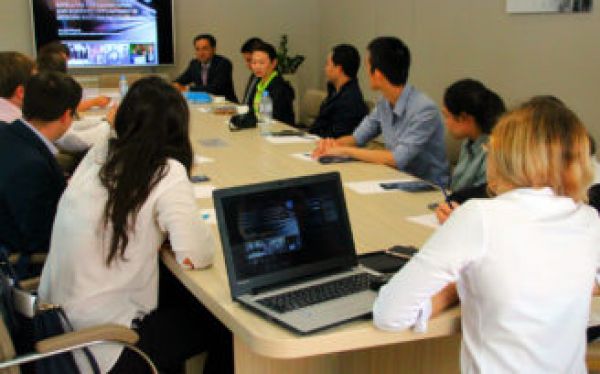 In July 2018, Glavkosmos together with Roscosmos representatives held talks with a Thailand delegation consisting of the representatives of the Learning Center for Earth Science and Astronomy (LESA), the National Science Museum, and students of the Kamnoetvisya School – the winners of the CanSat Thailand 2018 competition.
The parties discussed in detail the prospects for cooperation in creating commercially promising technologies for small satellites together with the leading Russian higher educational institution in aerospace, the Moscow Aviation Institute.
After that, the visit of the Thai delegation to the MAI took place. Olga Pogosyan, the head of the international department, told about the available educational programs taught in English in the MAI.
Also, the staff of the Aerospace Institute of the MAI told the guests about the University's experience in building smallsats by the students' design bureau Iskra.
At the end of the meeting, the Thai guests were given a tour to the Laboratory of Dynamic Tests and the Cosmonautics Center named after Mishin.