Dmitry Loskutov is appointed Glavkosmos Director General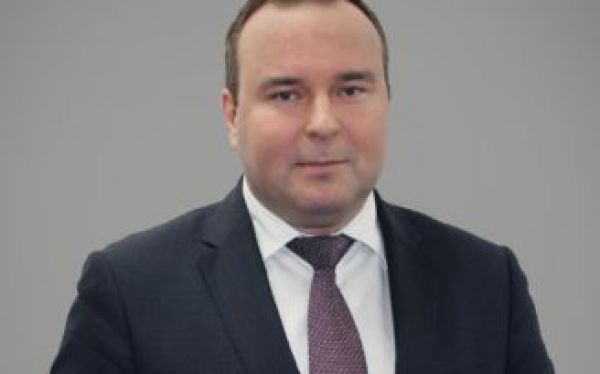 By the decision of Glavkosmos Board of Directors dated 6 December 2018 Dmitry Loskutov has been elected the company's Director General.
Mr. Loskutov was born on October 29, 1978. In 2000 he graduated from Chuvash State University with a degree in Law.
Until 2004 he worked in the Ministry of Justice of the Russian Federation, engaged in the examination of regulatory legal acts.
From 2004 to 2006 he worked in the Department for Security and Disarmament Affairs of the Russian Ministry of Foreign Affairs, and dealt with issues of international military-technical cooperation and protection of intellectual property rights.
From 2006 to 2012 he worked in the Permanent Mission of the Russian Federation to NATO, first as the Third and then Second Secretary, and headed the Defense and Military Technical Cooperation Group. He supervised the projects of the Russia-NATO Council in air traffic control, use of helicopters and military transport aviation.
From 2012 to 2018 Mr. Loskutov held a position of Assistant Deputy Chairman of the Russian Government Dmitry Rogozin. There he was responsible for international contacts, oversaw the work of a number of bilateral intergovernmental commissions on economic cooperation, issues of international military-technical cooperation, and interagency activities related to Trans-Dniester.
Since 2018 as Director of the International Cooperation Department in Roscosmos State Space Corporation, he was responsible for developing proposals on state space policy, interaction with federal executive authorities, as well as with foreign partners on all issues related to international cooperation in space exploration and use of outer space for peaceful purposes.
From 6 December 2018 Mr. Loskutov is appointed Glavkosmos Director General.
He is fluent in English and French.
He is assigned a class rank of Class 3 Full State Counselor of the Russian Federation.
Mr. Loskutov is awarded a second-class medal of the Order of Merit for the Motherland.