Glavkosmos and GK Launch Services signed a Memorandum with Lavochkin Association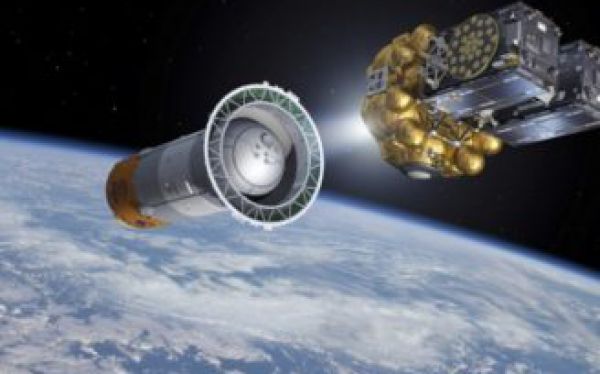 On 12 September 2017 on the sidelines of the World Satellite Business Week, Glavkosmos, GK Launch Services, and Lavochkin Science and Production Association signed a Memorandum of Cooperation.
The key area of the joint work will be using of the Fregat Upper Stage and its modifications to expand business opportunities in provision of launch services by GK Launch Services.
The signing of the Memorandum is aimed at expanding the participation of Glavkosmos, GK Launch Services and Lavochkin Association on the world and domestic markets of launch services.
"Lavochkin Association has been our reliable partner for many years and now we expect to continue our cooperation within the framework of the signed Memorandum. By joining our efforts with the long experience of Lavochkin specialists, we will be able to develop the solutions that will meet the high international standards and show a competitive edge," said Glavkosmos Director General Denis Lyskov.
Glavkosmos is a subsidiary of ROSCOSMOS State Space Corporation. The key objectives of the company are the promotion of Russian space industry achievements in the world market and management of challenging space projects. For over 30 years of work, Glavkosmos has performed upwards of 120 international contracts.
GK Launch Services has been established by the decision of Roscosmos for commercialization of launch services, and is a launch services provider authorized to conclude commercial contracts for spacecraft launches from the Russian launch sites with the use of Soyuz-2 family launch vehicles.
Lavochkin Science and Production Association is a leading enterprise of the space industry in designing, development, manufacturing and practical using of the automated spacecraft and systems intended for fundamental scientific, astrophysical and planetary researches and for Earth observation, as well as of the upper stages meant for delivering spacecraft to their target low Earth orbits and to departure ones.