GLAVKOSMOS AND KOSMOTRAS JOIN EFFORTS FOR LAUNCH SERVICES PROMOTION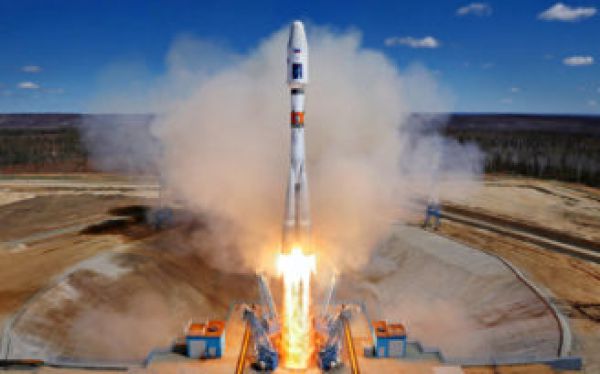 Within the frameworks of implementation of the strategy to develop commercial potential of the Russian space industry and in accordance with ROSCOSMOS decision, in April 2017, Joint Stock Company GLAVKOSMOS (GLAVKOSMOS, a part of State Space Corporation ROSCOSMOS) and Limited Liability Company INTERNATIONAL SPACE COMPANY KOSMOTRAS (KOSMOTRAS) established a Joint Stock Company "GK LAUNCH SERVICES". This new Russian entity will become an operator of commercial launch services for satellites with the use of Soyuz family launch vehicles and the launchers developed on the basis of RS-20 rockets from the Russian launch sites. GLAVKOSMOS owns 75% and KOSMOTRAS – 25% of the new company's stock.
Establishment of GK LAUNCH SERVICES is driven by new challenges on the launch services market, and creates a new level of public-private partnership for business in space domain. Combined efforts of GLAVKOSMOS and KOSMOTRAS will give an impetus to the promotion of Russian launch vehicles on the international market. Bringing together unique expertise and resources of the two companies will significantly expand a scope of the launch services offered and thus enable orbital injection of various types of spacecraft with the mass ranging from 1 kg to 6 metric tons into the most popular orbits. This also meets an increasing demand in the segment of commercial space projects dealing with development and launch of small class satellite constellations and individual spacecraft.
According to Alexander Serkin, CEO of GK LAUNCH SERVICES, creation of a dedicated company will facilitate strengthening the positions of Russia on the international market and increase the workload of the Russian launch sites. The GLAVKOSMOS and KOSMOTRAS cooperation will enhance competiveness of products and services of the Russian space industry, first of all, through optimization of launch costs and shorter timelines of the launch projects implementation.