Glavkosmos and MXSpace sign a memorandum of cooperation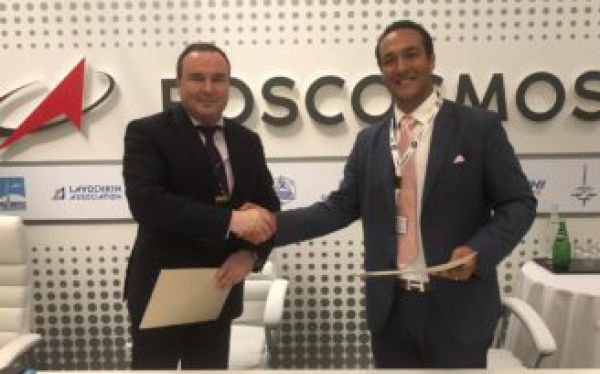 On June 18, 2019, Director General of Glavkosmos (part of Roscosmos State Corporation) Dmitry Loskutov and Director General of the Mexican association "Iniciativa Espacial Mexicana MXSpace A.C." Jose Humberto Torres España signed the Memorandum of Understanding on Cooperation at the 53rd international aviation and aerospace exhibition Le Bourget-2019.
The document is aimed at the development of long-term, efficient and mutually beneficial cooperation in promotion of products of the Russian rocket and space industry in Mexico through various projects.
During the talks, the Russian side introduced to its Mexican colleagues the capabilities of domestic launch vehicles and platforms for remote sensing spacecraft. In addition, the parties discussed prospects for R&D and industrial cooperation and the supply of various kinds of satellite components to Mexico.
Iniciativa Espacial Mexicana MXSpace A.C. is an association established to facilitate the progress of the Mexican space industry by developing and implementing projects, including building of various-nature satellites, launch services, operation of space systems, satellite data acquisition and processing, personnel training, in collaboration with the Mexican Space Agency and the Ministry of Telecommunications.