Glavkosmos at the International Space Symposium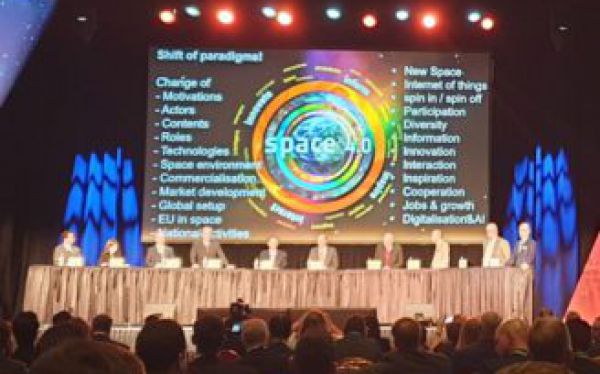 Glavkosmos Director General Dmitry Loskutov took part in the 35th Space Symposium held in Colorado Springs on April 8-11, 2019, and also visited the office of International Launch Services, Inc. (ILS) during the trip to the USA.
At the plenary sessions of the 35th Space Symposium, the heads of foreign space agencies shared their outlook at the future development of space activities for the next 50 years. In their opinion, one of the key determiners of the industry progress will be the interaction between the various players of the global space community.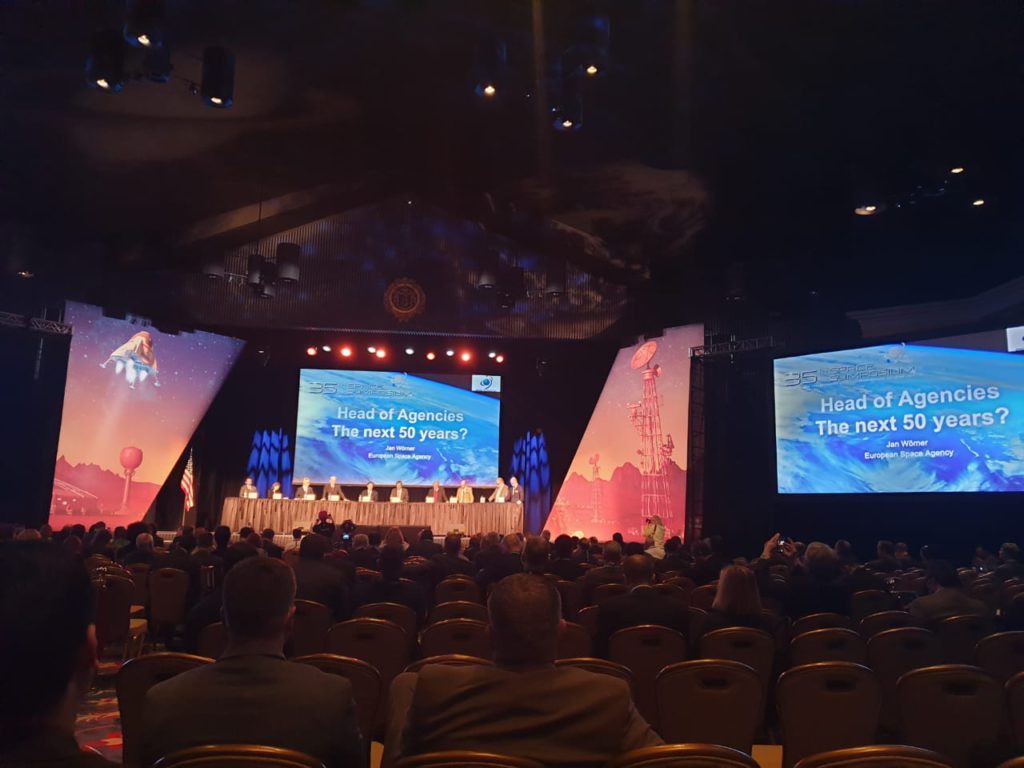 As part of the symposium business itinerary, Dmitry Loskutov met with the leadership of the space agencies of Greece, Portugal, Ethiopia, Mexico, the United Arab Emirates, Indonesia, and Arianespace (France) and Axiom Space, Inc. (USA) companies.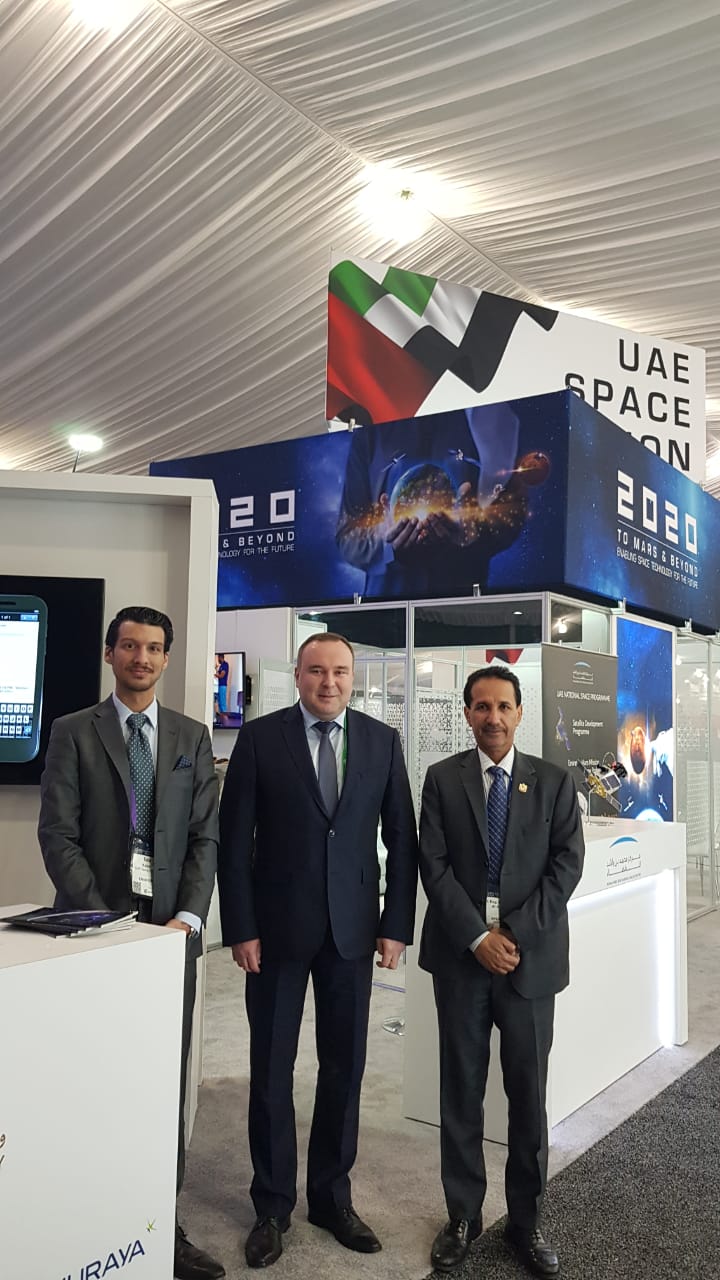 In addition, Dmitry Loskutov met with the top managers of International Launch Services (ILS, Inc.) during a visit to its headquarters in Washington, DC where the prospects for developing the launch services market and coordination in this area were discussed.
"It is clear that the space industry is entering a period of colossal competition, but not so much between states as a "space race", as between industrial participants of the global market. Today, there are more space agencies in the world than ever before; humanity has come close to solving the issues of deep space exploration. On the other hand, along with the commercial benefit from the use of space, the era of cooperation and coordination is coming up: now no state is able to get to the Moon and further on its own," commented the results of the symposium Dmitry Loskutov.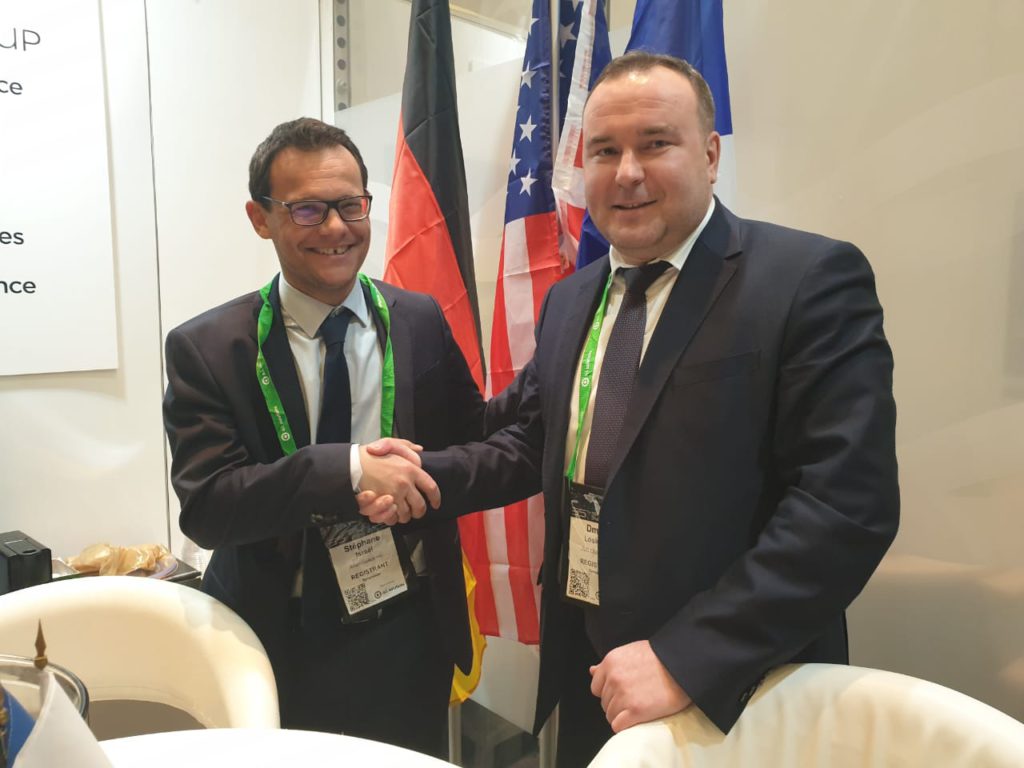 The International Space Symposium is one of the largest events uniting the heads of state and private space organizations, within which the space policy and the prospects for the development of astronautics are discussed. For 35 years, the symposium site has served as a tool for networking with various international companies and industry organizations.
International Launch Services, Inc. (ILS) is engaged in marketing of Proton and Angara launch vehicles all over the world with the subsequent signing of commercial launch contracts with customers.