GLAVKOSMOS CONTINUES TO DEVELOP THE RUSSIA-CHINA SPACE COOPERATION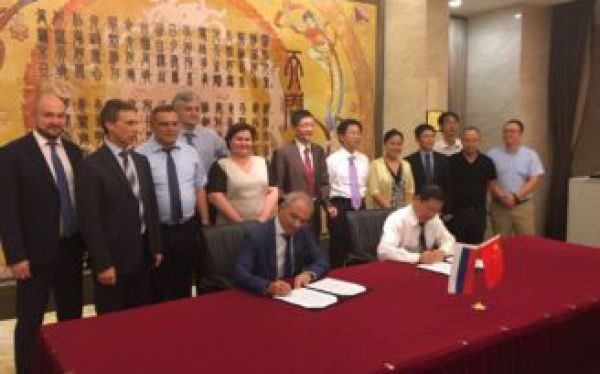 On August 8-10, 2017, Glavkosmos team took part in the meeting of the Russia-China Working Group for Space Cooperation. It was the second meeting held within this year. The topics discussed were related to the interaction between Russia and China under the bilateral cooperation.
Special attention was given to the elaboration of the new Russia-China Program for 2018-2022 under which Glavkosmos acts as a coordinator of activities and an executor of some projects. Glavkosmos will be more intensively involved in the projects provided for in the new Program. The Program is expected to be signed by the parties in the autumn of 2017.
In addition to that, Glavkosmos met with their commercial partners from China and discussed the progress of the ongoing contracts' performance, as well as promising areas of cooperation.