GLAVKOSMOS DIRECTOR GENERAL JOINED THE JURY OF THE RUSSIAN-CZECH CONTEST "SPACE UNITES"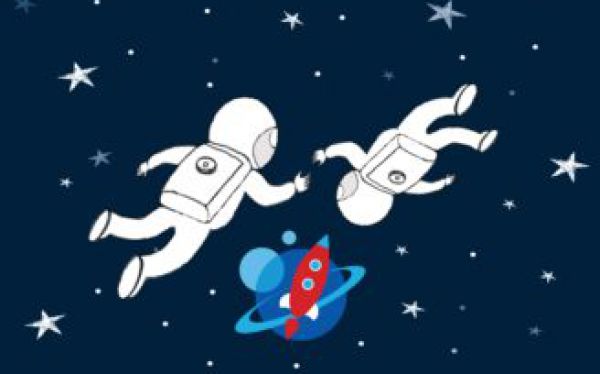 On May 10, 2018, the Russian-Czech youth contest «Space Unites» was launched with the support of Roscosmos State Space Corporation. The organizers of the contest are the Russian-Czech Mixed Chamber of Commerce, the Essential Communication s.r.o communication agency, the RISKSAT research organization and the International Association of Space Activities Participants (IASP).
The Space Unites is carried out under the patronage of the President of the Czech Republic and the Ambassador Extraordinary and Plenipotentiary of the Russian Federation in the Czech Republic.
The Russian national jury will include Glavkosmos Director General Denis Lyskov; RISKSAT Deputy Director General, Coordinator of Educational Projects at the IASP Olga Moroz; IASP President Viktor Krisovpuskov; Head of Department in the Konstantin Tsiolkovsky Museum House (the Konstantin E. Tsiolkovsky State Museum of the History of Cosmonautics, Kaluga), the great-granddaughter of Konstantin Tsiolkovsky Elena Timoshenkova. The Russian national jury will be chaired by Roscosmos Executive Director for Communications Igor Burenkov.
The contest will lay the basis for strengthening and expanding international cooperation in the space sector and the continuation of joint Russian-Czech projects — in 2017, the Czech Mint and Essential Communication s.r.o. under the auspices of Roscosmos initiated a series of jubilee coins dedicated to space. Roscosmos Executive Director for Manned Space Flight Programs, Hero of the Soviet Union, Hero of the Russian Federation, pilot-cosmonaut Sergey Krikalev «blessed» the production of the commemorative series of coins dedicated to the 60th anniversary of the launch of the first artificial Earth satellite at the Czech Mint.
All information on the contest progress, tasks, criteria, winners can be found at www.ru-space-cz.com, and in the contest social network pages (Facebook, VKontakte, Instagram, Twitter, YouTube).