Glavkosmos is taking part in Airshow China 2018 on 6 to 11 November 2018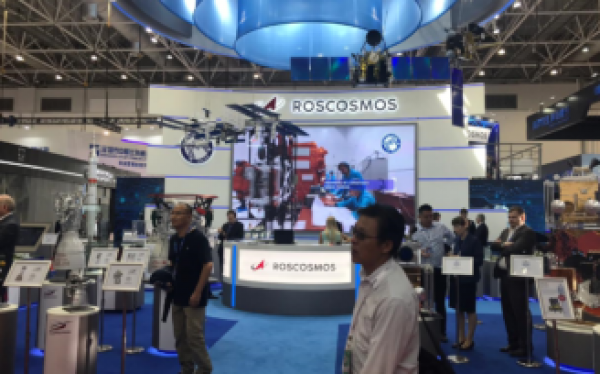 The company representatives will hold a number of meetings with major industrial corporations of China and research institutes, where they will discuss the progress in current contracts, as well as promising areas for cooperation, including those in the framework of the Russian-Chinese space program for 2019-2022.
At the joint exhibition stand of Roscosmos and Russian space companies, Glavkosmos present the models of the Soyuz-ST, Soyuz-FG and Soyuz-1-V launch vehicles, the engines developed by the State Research Center "Keldysh Research Center", samples of space food produced by Space Food Laboratory, as well as a touch pad which display information about industry companies and their services, 3D models of satellites, ISS, launches of LVs from all Russian space ports, specifications of spacecraft and launch vehicles and their capabilities.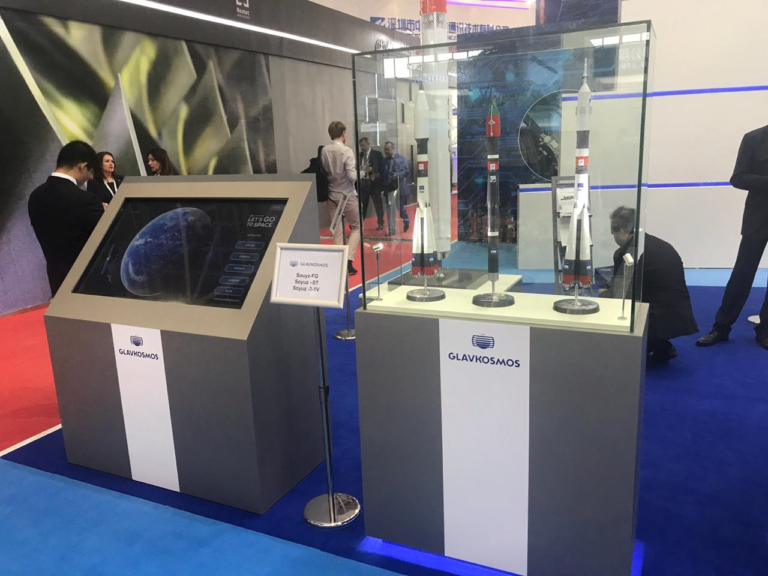 Visitors of the exhibition are able to familiarize themselves with promising developments of the Keldysh Center: the ion engine with a gas discharge chamber ID-200KR, the main potential purpose of which is station keeping by heavy geostationary communication satellites, and the multi-channel engine KM2-K10 designed as the scientific and technical assets for further development of powerful propulsion systems.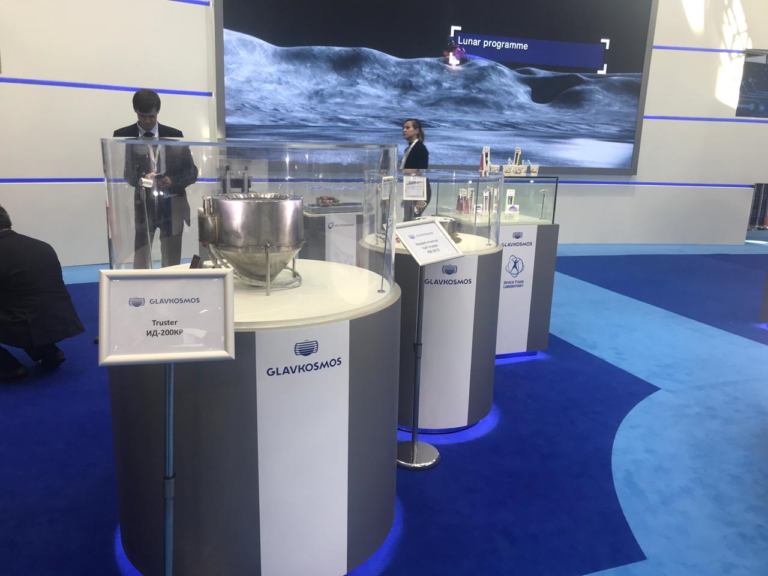 Also, the stand displays the samples of space food developed by the Research Institute of Food-Concentrate Industry & Special Food Technology and the Biryulevsky Experimental Plant, the key producers and suppliers of food for ISS cosmonauts and astronauts.
Glavkosmos Joint Stock Company, a subsidiary of ROSCOSMOS State Space Corporation, is a key liaison for Russian space producers in the international business for the promotion of industry achievements in the world market and management of integrated international projects. For over thirty years of the company's history, it has succeeded in fulfillment of more than 130 international contracts including over 90 piggyback satellites launched from the Russian spaceports.
The 12th Airshow China 2018 is the only international aviation and aerospace exhibition approved and actively supported by the government of the PRC. The airshow is organized with the support of the Ministry of Industry and Information Technology of the PRC, the State Committee of the PRC on the Promotion of International Trade, the State Administration of Defense Science, Technology and Industry, the Civil Aviation Authority of China, and several other government agencies and companies. It has been conducted since 1996 on the territory of the Zhuhai Airport.