Glavkosmos took part in the International Exhibition Iran Air Show 2022 for the first time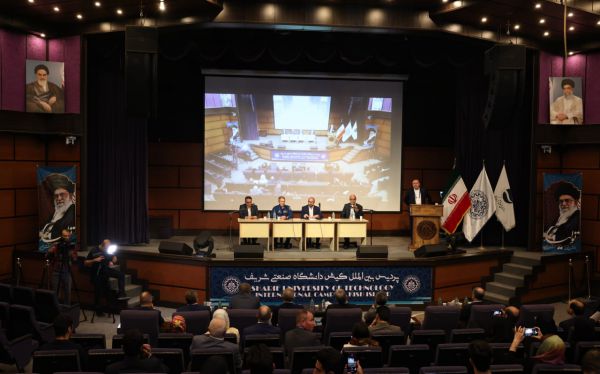 MOSCOW, December 16. – Glavkosmos JSC (part of Roscosmos) presented its capabilities for exporting products and services of the Russian space industry as part of the joint Roscosmos exposition at the International Aviation Exhibition Iran Air Show 2022. The exhibition was held from December 13 to 16 on Kish Island (Islamic Republic of Iran).
During the Iran Air Show 2022, the management of Glavkosmos held a number of meetings with representatives of foreign companies that participated in the events of the exhibition.
Glavkosmos offered participants and guests of the exhibition the opportunity to interactively familiarize themselves with Russian launch vehicles, satellites, cosmodromes, as well as with the Russian segment of the International Space Station.
Moreover, the company shared with the visitors of the exhibition mobile applications that use the augmented reality (AR) technology. One of these apps allows you to see the stages of a crewed spaceflight from the launch of a rocket from the Baikonur Cosmodrome to the docking of the Soyuz-MS spacecraft with the ISS and the return of the descent module to Earth, and the other one shows the operation of the Fregat upper stage in orbit. Another showpiece presented at the exposition was the Sokol-KV-2 rescue spacesuit, which cosmonauts use during takeoff, landing, docking and undocking of the spacecraft.
***
Glavkosmos, JSC is a subsidiary of the State Space Corporation Roscosmos. The main task of the company is to promote the achievements of the Russian rocket and space industry to world markets and to manage complex international projects. Throughout its history, the company has successfully fulfilled over 140 international contracts, including the launch of more than 180 spacecraft as a secondary payload.
Since May 2021, Glavkosmos has been the official operator of Roscosmos trademarks.
ROSCOSMOS is a State Corporation established in August 2015 to carry out a comprehensive reform of the Russian rocket and space industry. ROSCOSMOS ensures the implementation of the state policy in space activities and its normative and legal regulations, as well as places orders for the design, production and supply of space equipment and space infrastructure. ROSCOSMOS is also vested with authority to develop international cooperation in space and establish the appropriate environment for applying achievements in space domain for the social and economic development in Russia.
2023
2022
2021
2020
2019
2018
2017