Glavkosmos will present the capabilities of the Russian space industry at FAMEX-2021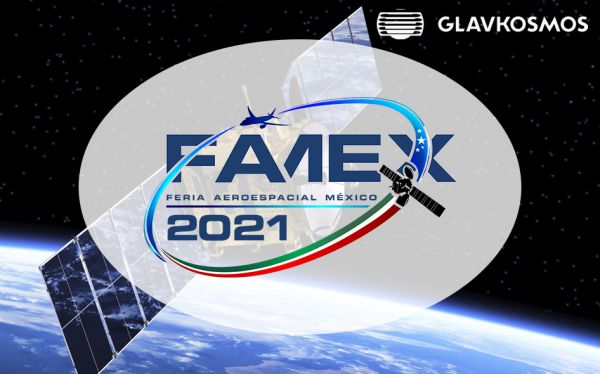 MOSCOW, September 17. – On September 22-25, Glavkosmos (part of Roscosmos) will participate in the international aerospace exhibition FAMEX-2021 in Mexico. The venue of the event is the Santa Lucia Air Base near Mexico City (Mexico).
At the exhibition, the company will present its achievements and the capabilities that the Russian space industry can offer to potential foreign customers. Special emphasis will be placed on the needs of Latin American countries' commercial space projects, promising scientific research that Russia could offer to Mexico and other countries of the Latin American region.
The Russian private company Sputnix, which specializes in nano- and microsatellites production and is a partner of Glavkosmos, will be exhibiting its products at the booth of Glavkosmos (D-103).
As expected, during FAMEX-2021, Glavkosmos and the Mexican company Space JLTZ Holdings are going to sign a memorandum of cooperation in promoting products of the Russian rocket and space industry in Mexico.
***
Glavkosmos, JSC is a subsidiary of the State Space Corporation Roscosmos. The main task of the company is to promote the achievements of the Russian rocket and space industry to world markets and to manage complex international projects. During its more than thirty-five year history, the company has successfully fulfilled over 140 international contracts, including the launch of more than 170 spacecraft as a secondary payload.
ROSCOSMOS is a State Corporation established in August 2015 to carry out a comprehensive reform of the Russian rocket and space industry. ROSCOSMOS ensures the implementation of the state policy in space activities and its normative and legal regulations, as well as places orders for the design, production and supply of space equipment and space infrastructure. Its functions also include the development of international space cooperation, as well as the establishing of environment for application of space domain achievements for the social and economic development in Russia.
2023
2022
2021
2020
2019
2018
2017