JSC "Glavkosmos" and SITAEL have discussed a wide range of topics on cooperation in the field of manufacturing and launching small satellites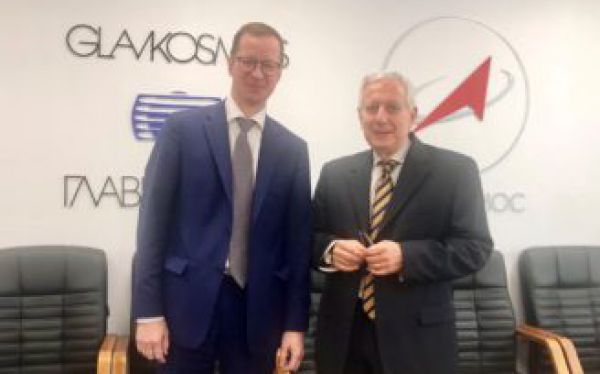 On June 14, 2018, a meeting between representatives of JSC «Glavkosmos» integrated structure and Adviser on Business Development and Strategy, SITAEL M. Di Lazzaro took place in Moscow.
During the meeting, a wide range of cooperation topics in manufacturing space vehicles of various designation were discussed. In particular, the Parties expressed their readiness to work towards commercial promotion of small satellites based on SITAEL satellite platforms with Russia's payload.
Apart from that, the Parties agreed to consider the possibility of supplying Russian components for SITAEL satellite platforms.
During the talks, launching Italian spacecraft with the help of the Soyuz 2.1 launch vehicle was also considered.
As a result of the meeting, the Parties agreed to continue the dialogue and scrutinize the technical aspects of the mentioned areas of cooperation in greater detail.
SITAEL is the largest Italian private company (part of Angel Holding) specialized on space manufacturing with headquarters in Mola di Bari. It has 4 production sites in Italy, one is in Greece and one is in Australia. The number of employees is about 350 people.
The company's main activities are design, production and testing of small spacecraft; manufacturing of electrical engines; avionocs, development of services based on the results of space activities.