Selection of the First UAE Astronaut for a Flight to the ISS Began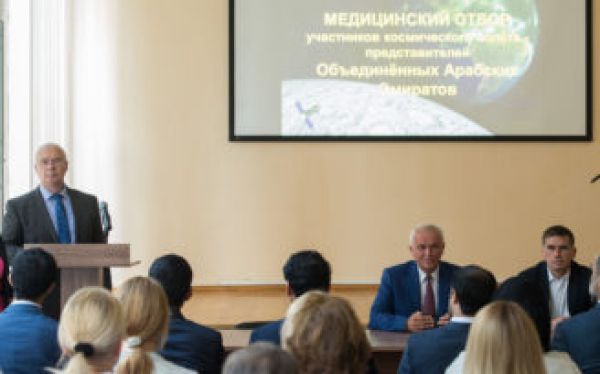 The delegation from the United Arab Emirates (UAE) consisting of the Mohammed Bin Rashid Space Centre representatives and 9 candidates for a space flight arrived in Russia for a medical selection for a space flight with various scientific missions.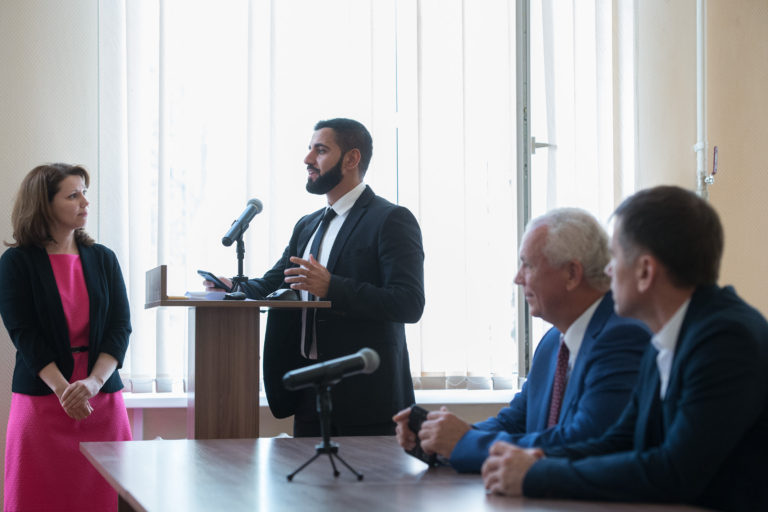 The candidates' medical examination will last for three weeks. As its outcome, two candidates for astronauts will be selected. Training of the UAE astronaut and his back up to flight to the International Space Station (ISS) should start in August 2018. The flight of the first Emirati astronaut to ISS is scheduled for April 2019 and shall last around one week. The launch will be carried onboard Soyuz MS-12 spacecraft.
Roscosmos Executive Director for Human Space Flight Program Sergey Krikalev noted: "We have started practical cooperation with the Mohammed bin Rashid Space Center in training of the first UAE astronaut for a space flight. We expect that such cooperation with our partners from the United Arab Emirates would be of long-term and strategical nature."
His Excellency Yousuf Al Shaibani, Director General of the MBRSC, said: "We appreciate the valuable and constructive cooperation with a long-established organisation such as the State Space Corporation ROSCOSMOS. We look forward to receiving detailed evaluation of each candidate to support the selection process of the first Emirati Astronauts Corps."
According to the Roscosmos decision, Glavkosmos provides the interaction between the Russian space companies and the UAE throughout this project.
The Mohammed Bin Rashid Space Centre, founded in 2006, is home to the UAE National Space Programme. The Centre builds and operates earth observation satellites, offering imaging and data analysis services to clients around the world. The Centre is responsible for the development of the Emirates Mars Mission and the Mars Hope Probe, a mission to reach Mars orbit by 2021 and gather key science data about Mars' atmosphere, as well as the UAE Astronaut Programme and the development of the Mars 2117 vision to build a human colony on Mars. The first step in that vision, the Mars Scientific City, will launch in 2020.