Smallsats have been successfully integrated with Fregat upper stage at Baikonur cosmodrome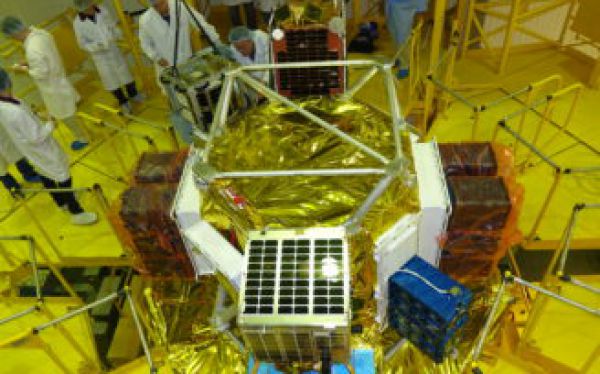 GLAVKOSMOS and NPO Lavochkin specialists have successfully completed the integration of foreign and Russian small satellites (smallsats) with the Fregat upper stage at Baikonur launch site. All Customers of the multicluster launch have confirmed smallsats readiness for launch on the 14th of July along with the ROSCOSMOS' Kanopus-V-IK mission.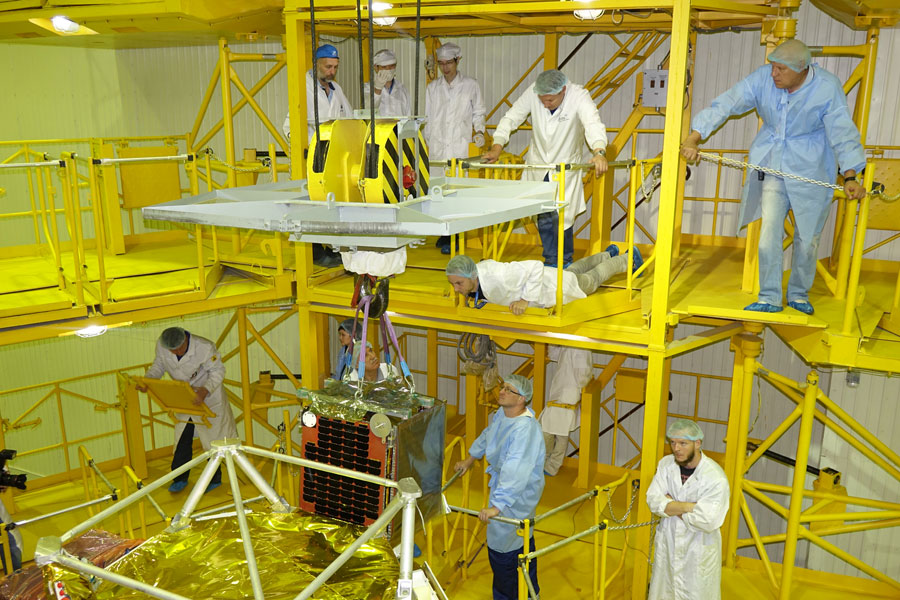 The smallsat multicluster to be launched by GLAVKOSMOS is composed of the following spacecraft:
Flying Laptop microsat (Germany)
TechnoSat microsat (Germany)
WNISAT-1R microsat (Japan)
NORSAT-1 microsat (Norway/Canada)
NORSAT-2 microsat (Norway/Canada)
48 Dove 3U CubeSats as part of Flock-2k (USA)
3 CICERO 6U CubeSats (USA)
2 Corvus-BC 6U CubeSats (USA)
8 Lemur-class 3U CubeSats (USA)
NanoACE 3U CubeSat (USA)
Mayak 3U CubeSat (Moscow Polytechnic University, Russia)
Iskra-MAI-85 3U CubeSat (Moscow Aviation Institute, Russia)
Equador UTE-SWSU 1U CubeSat (Southwest State University, Russia)
Besides, two MKA-N 6U CubeSats of the Russian company DAURIA Aerospace developed in the interest of ROSCOSMOS will be launched on Kanopus-V-IK mission.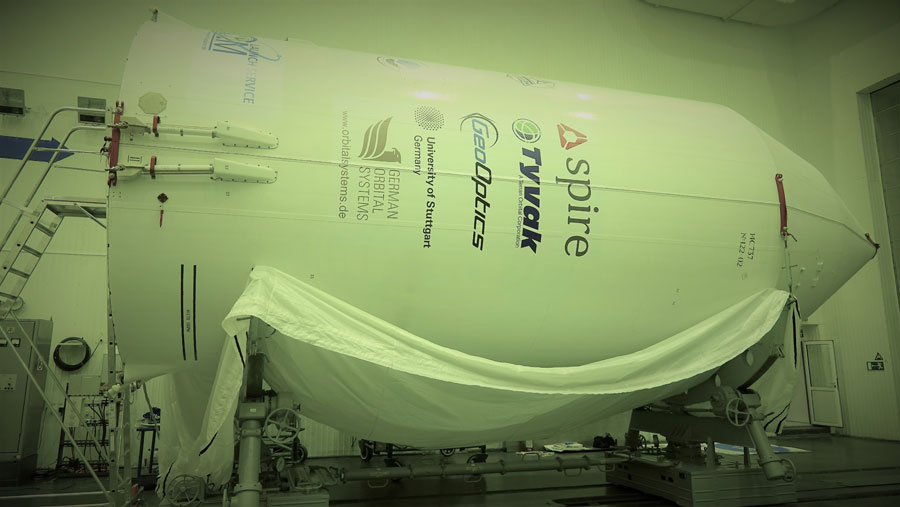 In total, 72 smallsats will be launched as part of the cluster; this will break the world's record in the number of international smallsats to be injected into several target orbits within one mission. Kanopus-V-IK primary payload and smallsats will be separated in three different orbits followed by the upper stage deorbit. The mission duration from the launch vehicle lift-off will be more than 8 hours.