Souyz-ST-A with SES-15 geostationary communication satellite launch coordinated by Glavkosmos was held from Guiana space center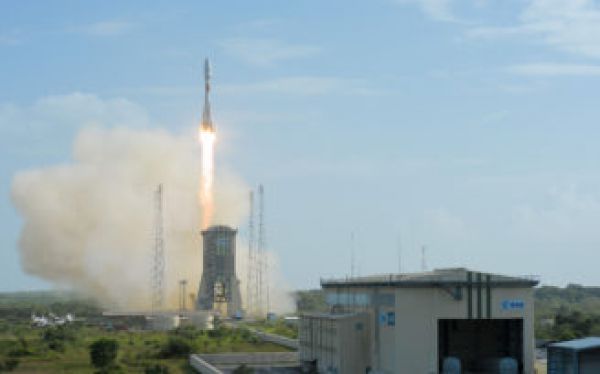 On May 18, at 14.54.53 (Moscow time) a Soyuz-ST-A launch vehicle with a SES-15 geostationary communication satellite of the Luxembourg satellite operator SES was launched from the Kourou space center (Guiana, South America, department of France). It was a normal starting of the vehicle. As in previous missions of the French Guiana space center, Glavkosmos coordinated the Russian space companies' interprocess communication during the mission preparation and the launch campaign.
The spacecraft weighing 2356 kg is a first all-electric SES satellite. Its main purpose is provide telecommunication services for the North American customers, VSAT networks, sea and air transport in the Pacific region. The satellite's lifetime is 15 years.
SES-15 is built on the Boeing 702SP newest space platform, which uses the all-electric Xenon Ion Propulsion System (XIPS). The spacecraft is equipped with the WAAS system used for corrections of the GPS navigation data. The system will be used by the Federal Aviation Administration (USA).
This is already the second Soyuz-ST launch from Guiana space center in 2017. Earlier, in the end of January, Glavkosmos coordinated another launch mission – the launch of the Hispasat 36W-1 Spanish satellite.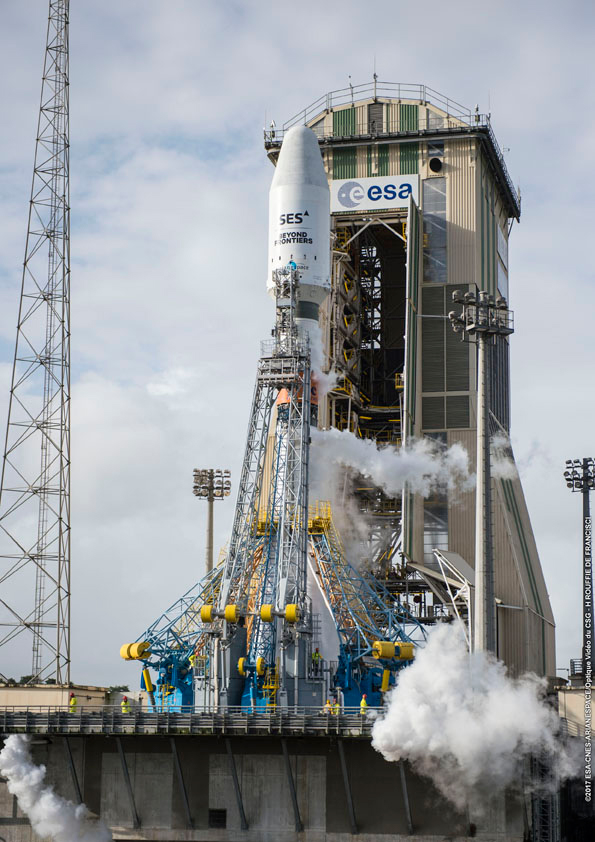 "Soyuz at the Guina space center" project is one of the key international projects with Glavkosmos involvement. Sixteen launches of the modified versions Soyuz-ST with the Fregat upper stage have been conducted so far.