The 3rd International Aerospace Forum took place in China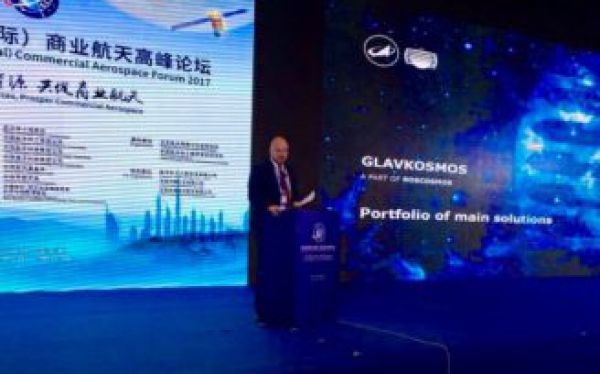 The 3rd International Aerospace Forum took place in China on 29-30 August. Vitaly Safonov, a Glavkosmos Deputy Director General, participated in the event.
At the forum, Mr. Safonov made a presentation of Glavkosmos and told about the promising areas of progress and cooperation, emphasizing the company's key capabilities in the provision of launch services.
The forum attendees discussed the introduction of an innovative business model for commercial space promotion, the role of new knowledge in the development of space domain, a plan on establishing an integrated information system for the commercial space sector, and new space technologies such as high-precision optical and radar systems, digital systems of image processing, satellite 5G-internet, nanosatellite capabilities for the commercial space.
The China International Aerospace Forum was held for the third time. The forum was organized involving the Council for Science and Innovations of the Russia-China Committee for Friendship, Peace and Development (the Chairman of the Russian party – the Co-Chairman of the Business Russia Organization Mr.Sergey Nedoroslev) and China Aerospace Science and Industry Corporation (CASIC) (the Board Chairman – the Chairman of the Chinese party Mr.Gao Hongwei). The forum aims at promoting a new open model of international cooperation in commercial space and encouraging innovative projects.