Glavkosmos to promote commercial space travels in collaboration with ILS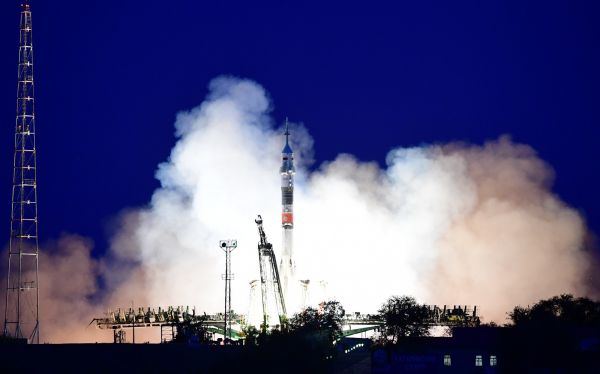 MOSCOW, March 12. – Glavkosmos and International Launch Services, Inc. (ILS) will promote commercial space travel programs with the use of the Russian manned spacecraft Soyuz, said on Thursday Glavkosmos CEO Dmitry Loskutov, commenting on the appointment of Tiphaine Louradour as President of ILS.
"Our company has recently been tasked with resuming commercial space travel programs, cooperation with ILS included. As for Glavkosmos, the operator of international business activities of the State Space Corporation Roscosmos, this is a natural assignment for interacting with our foreign partners. Moreover, Glavkosmos has vast experience in commercial human spaceflight. Our advantage is the successful experience of Glavkosmos in implementing such programs, as well as the huge background of the professional expertise accumulated by the industry's enterprises during the development of Soviet and Russian manned cosmonautics," said Loskutov.
The head of Glavkosmos recalled that Japanese journalist Toyohiro Akiyama was one of the world's first commercial space travelers. He flew to the Mir space station in December 1990 under the contract of Glavkosmos with the Tokyo Broadcasting System (TBS).
Earlier, ILS published on its website a news release announcing the appointment of Tiphaine Louradour as President of ILS and the new areas in which the company plans to focus its activities.

***
Glavkosmos, JSC is a subsidiary of the State Space Corporation Roscosmos. The main task of the company is to promote the achievements of the Russian rocket and space industry to world markets and manage complex international projects. For more than thirty years, the company has successfully fulfilled over 120 international contracts, including the launch of more than 140 spacecraft as a secondary payload.

International Launch Services, Inc. (ILS) is a U.S. company; it provides launch services for satellite operators and offers a complete array of services and support, from contract arrangements, mission management and on-orbit delivery. ILS markets the Proton Breeze M and Angara launch services to commercial and government satellite operators worldwide.

ROSCOSMOS is a State Corporation established in August 2015 to carry out a comprehensive reform of the Russian rocket and space industry. ROSCOSMOS ensures the implementation of the state policy in space activities and its normative and legal regulations, as well as places orders for the design, production and supply of space equipment and space infrastructure. Its functions also include the development of international space cooperation, as well as the establishing of environment for application of space domain achievements for the social and economic evolution in Russia.