Interfax-Military News Agency: India and Russia discussing the supply of Russian systems for the Indian manned space program Ц Director General of Glavkosmos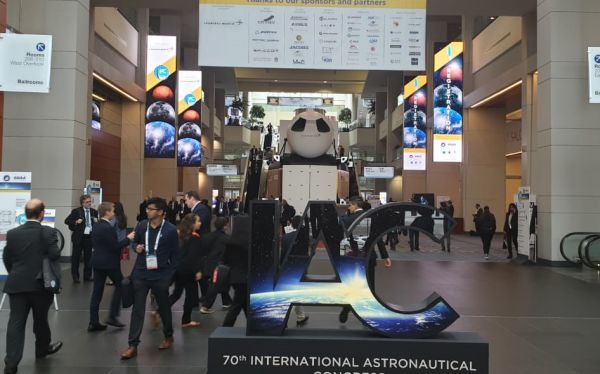 Washington. October 24. INTERFAX - The Indian Space Research Organization (ISRO) delegation will arrive in Russia this week for talks on the supply of Russian equipment for the Indian manned space program, Director General of Glavkosmos Dmitry Loskutov told Interfax.
"This week the delegation of the Indian Space Agency will be in Moscow. The negotiations with the participation of Rocket and Space Corporation Energia and Scientific Production Enterprise Zvezda will be held at Glavkosmos, the issues of the contract for the supply of individual systems for the Indian manned program will be discussed", Loskutov said on the sidelines of the International Astronautical Congress, held in the US capital.
He noted that he could not disclose details of the agreement before it was signed.
"While the contract has not yet been signed, I am not ready to comment, but I can say that there is a substantive dialogue on individual systems of the spacecraft," Director General of Glavkosmos said.
He said that Russia plans to cooperate with India in other areas of cosmonautics, but it is also premature to talk about them.
Earlier, Loskutov said in an interview with Interfax that Russian experts could assist in the development of India's manned space program.
"I am sure that we cannot do without international cooperation in the field of further space exploration. India's manned space program is one of the examples. At the moment, the participation of Russian specialists in the project in the development of manned spacecraft systems and training of Indian cosmonauts (Gaganauts) is being discussed, "he said on June 18.
Glavkosmos, a subsidiary of Roscosmos, is the operator of the State Corporation's foreign economic activities.
The first Indian citizen to go into space was Rakesh Sharma, who flew on the Soviet Soyuz-T11 spacecraft for an eight-day mission in April 1984.
(Translation by the Press Office of Glavkosmos, JSC)