SOYUZ-2.1A SPACE HEAD MODULE ASSEMBLED AT VOSTOCHNY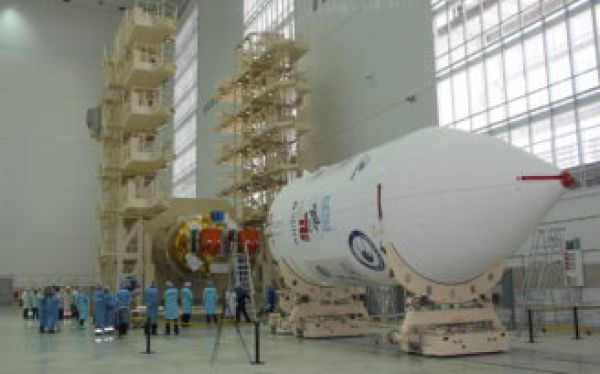 The team of Glavkosmos and Lavochkin Association has completed assembling of the Soyuz-2.1a Space Head Module (SHM) in Vostochny Assembly & Test Building (ATB).
Along with the primary payload — Russian Kanopus-V-3 and −4 satellites, the foreign satellites contracted by Glavkosmos will be launched as secondary payload, namely: the SpaceBridge payload that includes D-Star One SC, four LEMUR and four S-NET satellites. German Orbital Systems GmbH is a builder and an end user of D-Star One SC.
The LEMUR mission provides global ship tracking through the Automatic Identification System (AIS) signals, weather monitoring using GPS-RO instruments, and peaceful aircraft tracking based on an ADS-B terminal.
The S-NET constellation is to demonstrate an inter-satellite communication technology within a dedicated network of the four nanosatellites.
The Soyuz-2.1a launch is scheduled to take place at 5:00 Moscow time on 1 February 2018. It will make the third launch from the new Russian space center «Vostochny».