TASS: Exolaunch to orbit about 20 satellites in 2020 by Soyuz-2 rocket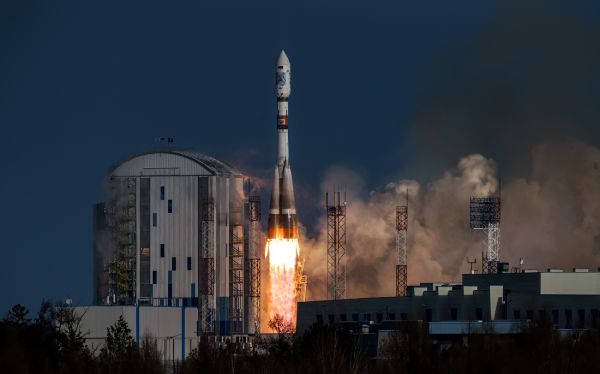 DUBAI /UAE/, November 18. /TASS/. German small spacecraft integrator, Exolaunch, will launch about 20 of its satellites on a Russian Soyuz-2 launch vehicle in 2020, Glavkosmos (part of Roscosmos) Director General Dmitry Loskutov told TASS on Monday at the Dubai Airshow-2019.
"This August, we signed a contract [with Exolaunch] for launch of smallsats in 2020 as a secondary payload on the Soyuz-2 launch vehicle with Fregat upper stage. The contract provides for orbiting of about 20 foreign satellites of various missions, but now it is too early to talk about specific dates [of this launch]," Mr. Loskutov said.
The satellites are expected to be launched in a cluster mission (a large number of satellites orbited within one launch of a carrier rocket), which will include both university scientific and research smallsats and commercial ones. The customers from North America, Europe, and Asia will provide the spacecraft for the launch.
The Russian launch vehicle is expected to ascent Cubesats and microsatellites. The decision to extend cooperation with Exolaunch was made after the successful launch of 28 smallsats on July 5. Then, satellites of customers from 11 countries, including the UK, Germany, Israel, the USA, and France, were injected from the Vostochny spaceport as a secondary payload on Soyuz-2.
The Dubai Airshow-2019 takes place from 17 to 21 November in Dubai (United Arab Emirates). Rosoboronexport is the organizer of the unified Russian exposition, the total area of which is more than 750 square meters. In addition to Rostec and Rosoboronexport, eight leading Russian holdings producing weapons and military equipment, including the United Aircraft Corporation, Russian Helicopters, the United Engine Corporation, scientific production association High Precision Systems, the Almaz-Antey Air and Space Defence Corporation, Shvabe Holding and others, represent their products.
(Translation by the Press Office of Glavkosmos)