CIS STATES PARTIES DISCUSSED JOINT SPACE ACTIVITIES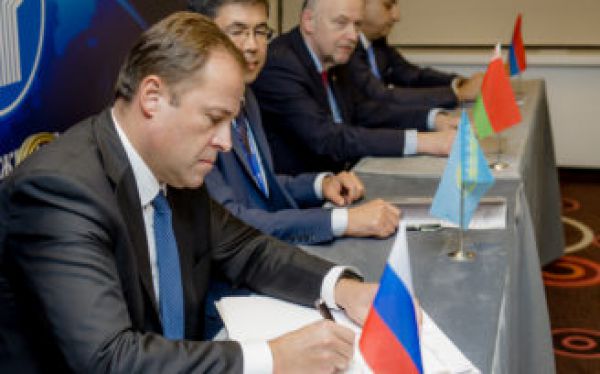 The 8th meeting of the executive authorities' representatives of the CIS states parties to discuss cooperation in space was held in Moscow on 17-18 October 2017.
The meeting was attended by the representatives of space-related executive authorities, industrial and scientific organizations from Armenia, Kazakhstan, Belarus, and Russia. Glavkosmos was one of the organizers of the event together with Roscosmos State Space Corporation.
Roscosmos Director General Mr. Igor Komarov emphasized the importance of progress in space activities as one of the drivers for development of innovations in the state, and the need to switch over to multilateral cooperation.
The attendees discussed joint application of Earth observation systems, the GLONASS navigation system, and other projects.