Glavkosmos held several talks at the Le Bourget Aerospace Show
Glavkosmos is taking part in the 53rd International Aerospace Show in Le Bourget, France as part of the joint Roscosmos delegation.
On the sidelines of the Show, Glavkosmos representatives have had several talks with the companies and entities from France, Italy, Belgium, Germany, Turkey, the United Arab Emirates, Malaysia, Korea, Mexico, and the United States, during which a number of issues related to bilateral cooperation were raised.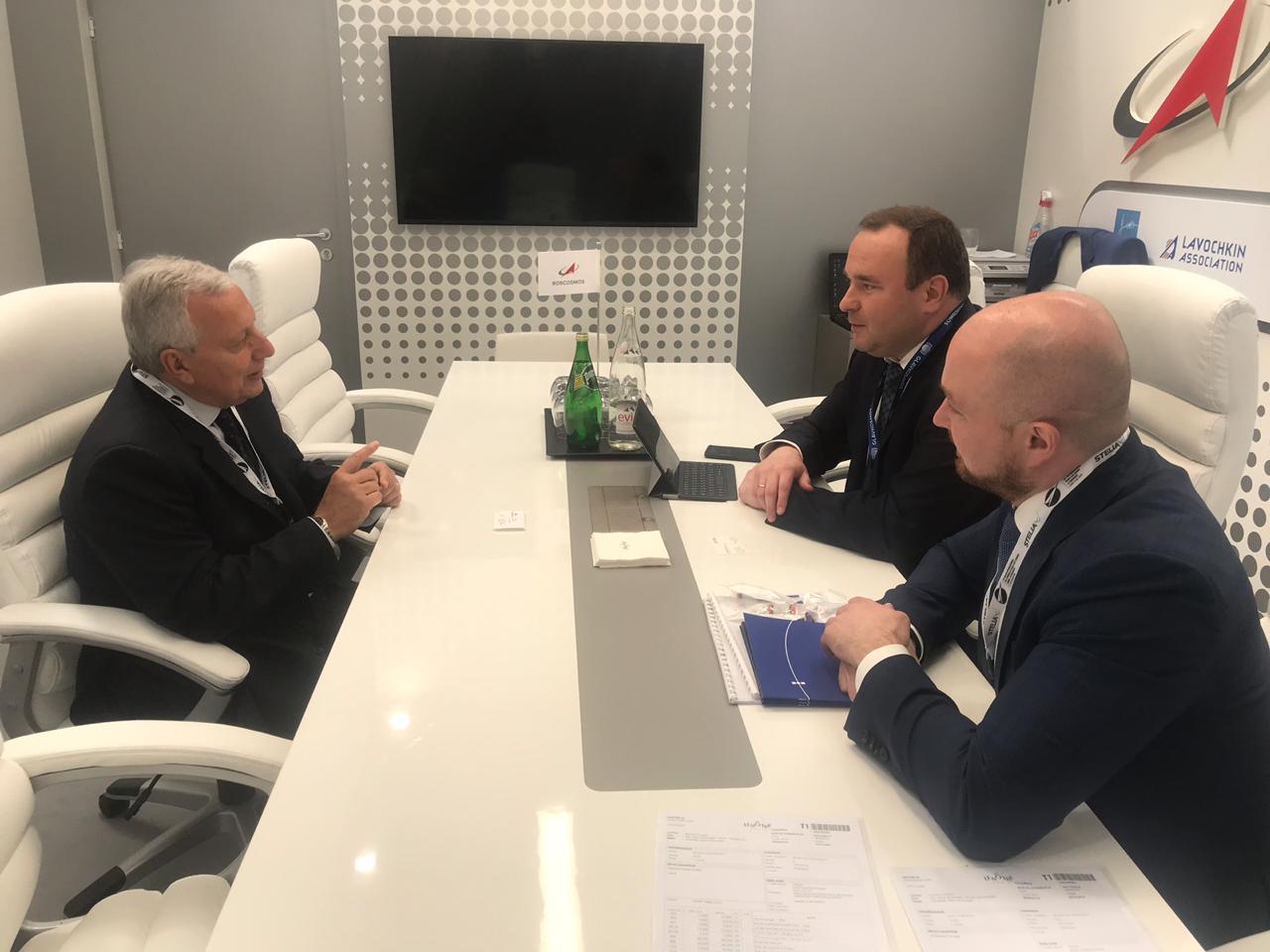 "We discussed the status of and prospects for bilateral cooperation in various areas: provision of launch services, potential supply of components for space vehicles, building of ground infrastructure, design of small satellites, and training of engineering and technical personnel. A memorandum on cooperation in promoting products of the Russian rocket and space industry in Mexico was signed with Mexican colleagues from MXSpace," summarized Dmitry Loskutov, Director General of Glavkosmos.
Aside from that, the guests of the Aerospace Show got acquainted with the display of products of Russian space enterprises. The augmented reality application presented by Glavkosmos and demonstrating the launch of Soyuz-FG launch vehicle, the flight of Soyuz-MS manned spacecraft, its docking with the ISS and landing on Earth, has attracted much attention from the Salon visitors.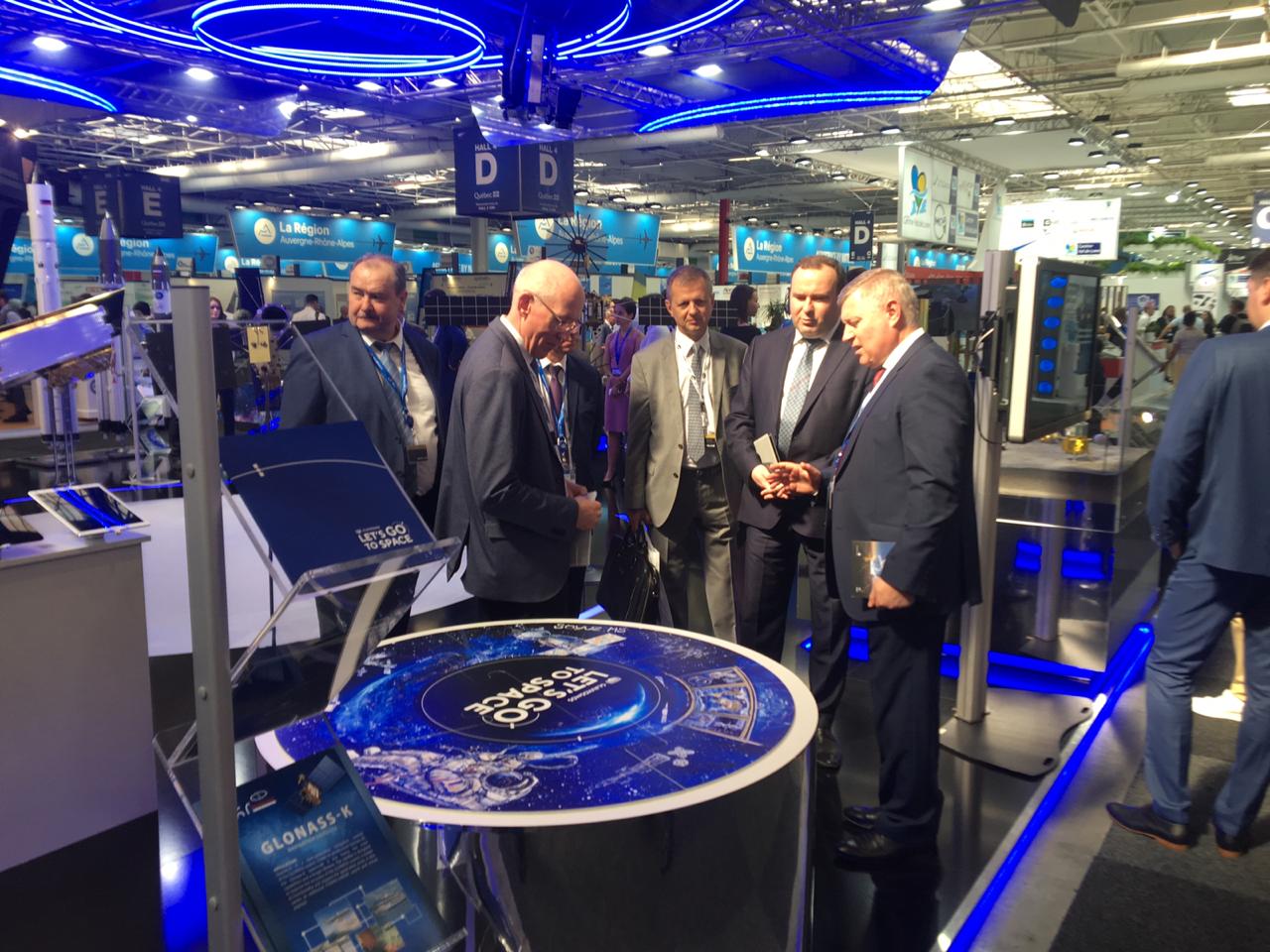 The 53rd International Paris Air Show is taking place at the Le Bourget Parc des Expositions, France from June 17 to 23, 2019. There, the world's leading enterprises in the industry demonstrate their achievements in aerospace engineering. Every year the Show in Le Bourget brings together a great number of participants, remaining for many decades one of the most significant events for the global aerospace market.